MENU
---
---
Kastrat de Geneeskunde FK Universitas Sebelas Maret Surakarta (UNS) proudly presents:
MEDICAL SEBELAS MARET SCIENTIFIC COMPETITION 2016
The great scientific competition for medical students all over Indonesia.
Medsmotion 2016 is looking for brilliant ideas in
"Reducing the Impact of NCDs through a Holistic Innovative Approach on Health".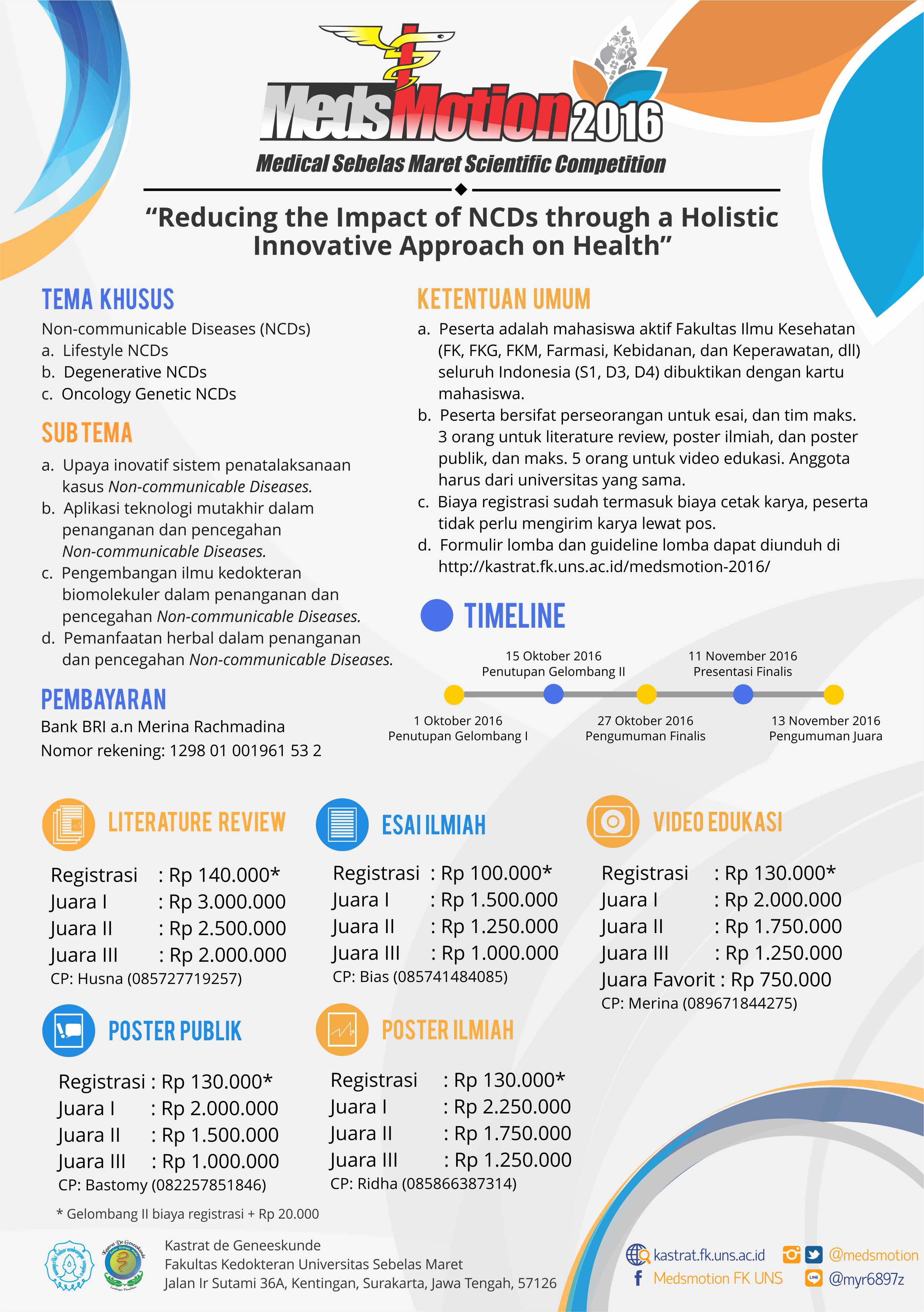 ---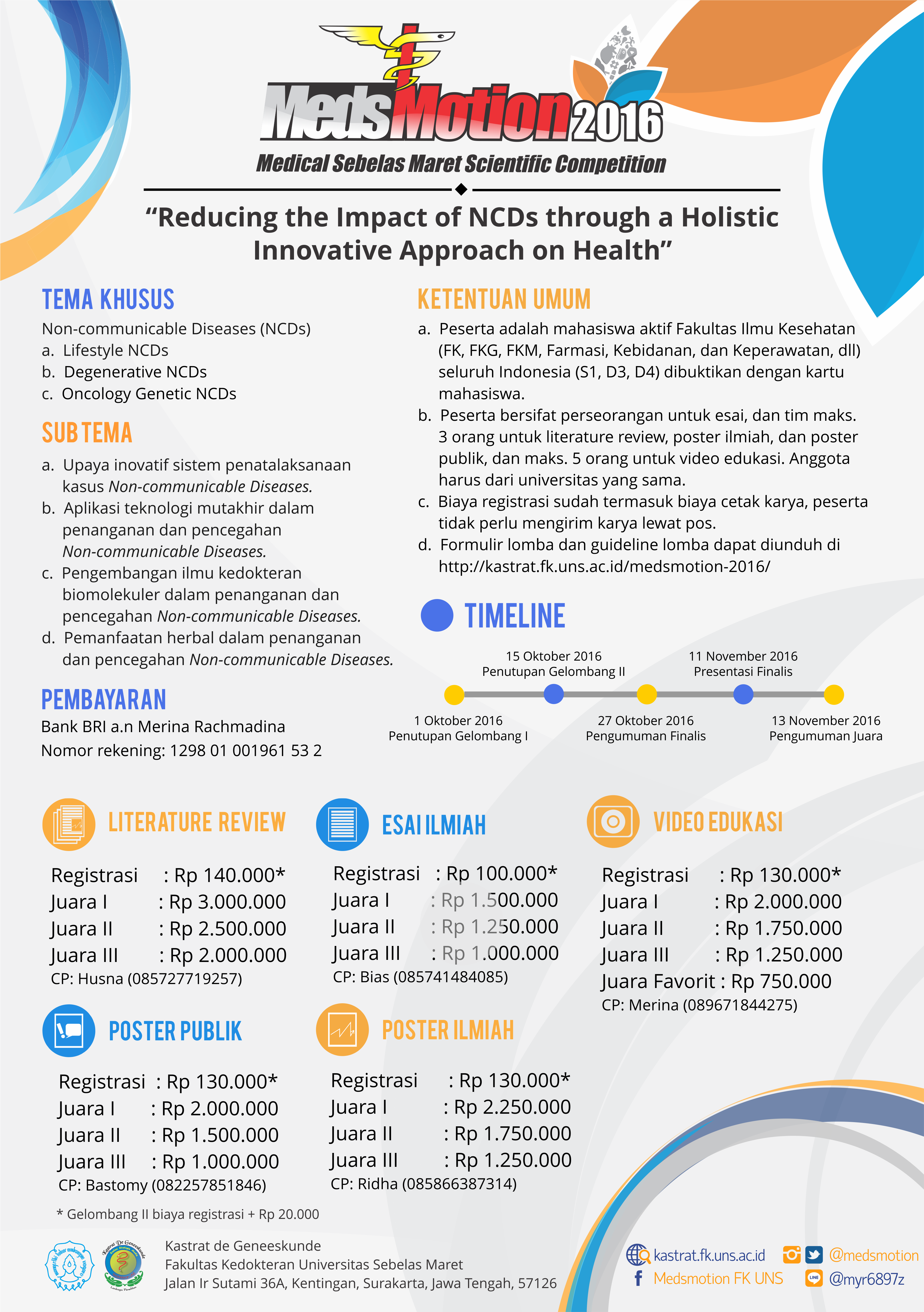 REGISTRASI
Registrasi dilakukan paling lambat dilakukan pada 1 Oktober 2016 pukul 23.59
untuk Gelombang I dan 15 Oktober 2016 pukul 23.59 untuk Gelombang II
dengan mengirimkan formulir pendaftaran yang telah diisi dan bukti
pembayaran melalui email (Lihat pada guideline)
---
GUIDELINE LOMBA (Revisi)
---
UPDATE GUIDELINE FINALIS | guidelinefinalis
---
Kelengkapan Registrasi
Formulir Pendaftaran  |  Curriculum Vitae  |  Lembar Orisinalitas Karya
Contoh Sampul Esai Ilmiah | Logo Universitas Sebelas Maret | Logo Medsmotion 2016
---
[INFO LOMBA – Update]
-Registrasi dan Pengumpulan Lomba Extend hingga 20 Oktober 2016!
-Poster ilmiah maupun publik, tidak diperbolehkan mencantumkan logo/menulis nama universitas asal di  poster. Logo yg dicantumkan adalah logo UNS dan MedsMotion 2016.
Nama universitas asal hanya disebutkan saat mengirim via email dan saat konfirmasi via sms ke panitia.
-The Spirit of Science and Research-
---
Contoh Karya 2015
Esai Ilmiah | Poster Ilmiah | Poster Publik | Video
---